5 Numbers of Note: Vikings 2019 Special Teams
1 min read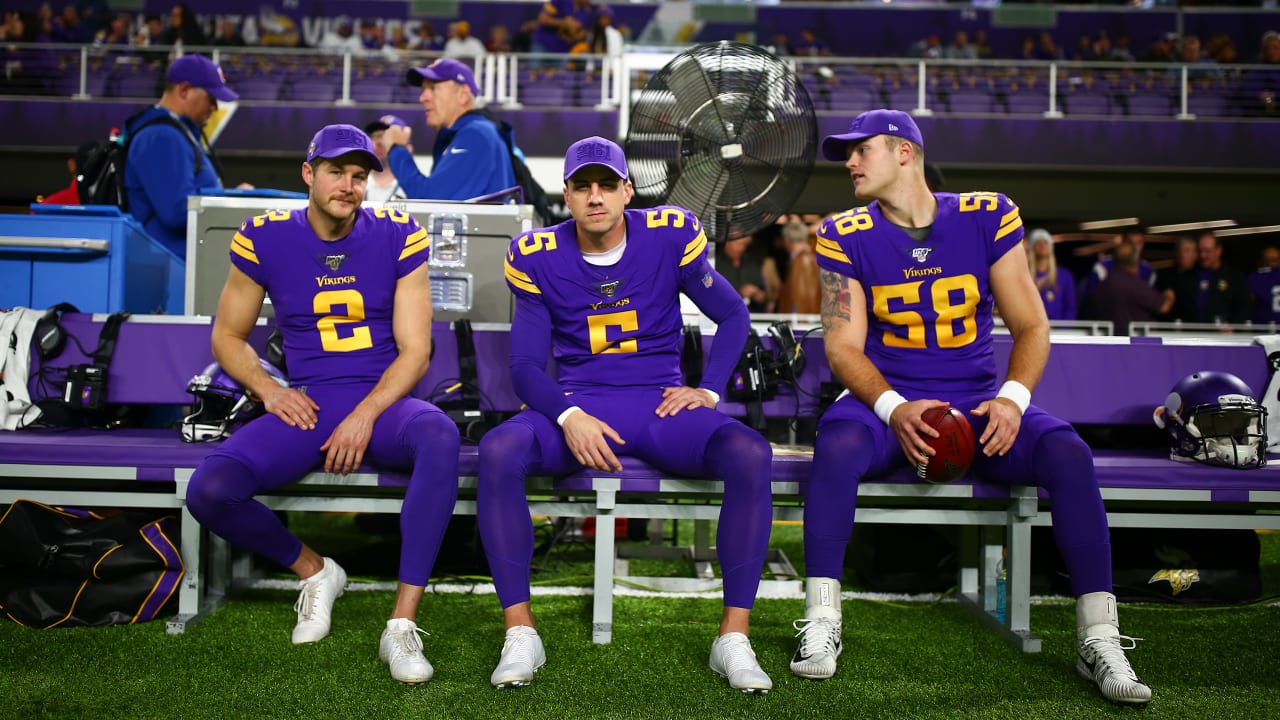 Here are five other numbers of note regarding the Vikings 2019 special teams:
93.1 – Dan Bailey's 93.1 field goal percentage was the NFL's fourth-best behind Jacksonville's Josh Lambo (97.1), Baltimore's Justin Tucker (96.6) and Pittsburgh's Chris Boswell (93.5). Bailey made 27-of-29 field goal attempts, including going 3-for-3 from 50-plus yards.
11 – Rookie cornerback Kris Boyd led the Vikings in special teams tackles with 11, followed by Ameer Abdullah, Kentrell Brothers and Eric Wilson, who notched seven apiece.
66 – Bailey's 66 touchbacks tied for third-most in the league. According to PFF, Bailey's kickoff grade jumped from 53.3 (30th in the NFL in 2018 to 90.1, which ranked third in the league.
1 – The Vikings blocked one punt in 2019, marking the first time Minnesota did so since 2014. Wilson leapt into action with a big play against Falcons punter Matt Bosher, who has had nine career punts blocked since 2011. Wilson's block was one of 11 across the NFL in 2019.
42.6 – Colquitt averaged 42.6 net yards per punt in 2019 to set a new Vikings single-season record.
https://www.vikings.com/news/numbers-of-note-vikings-2019-special-teams