Awards Or Not, Kyler Murray, Chandler Jones…
2 min read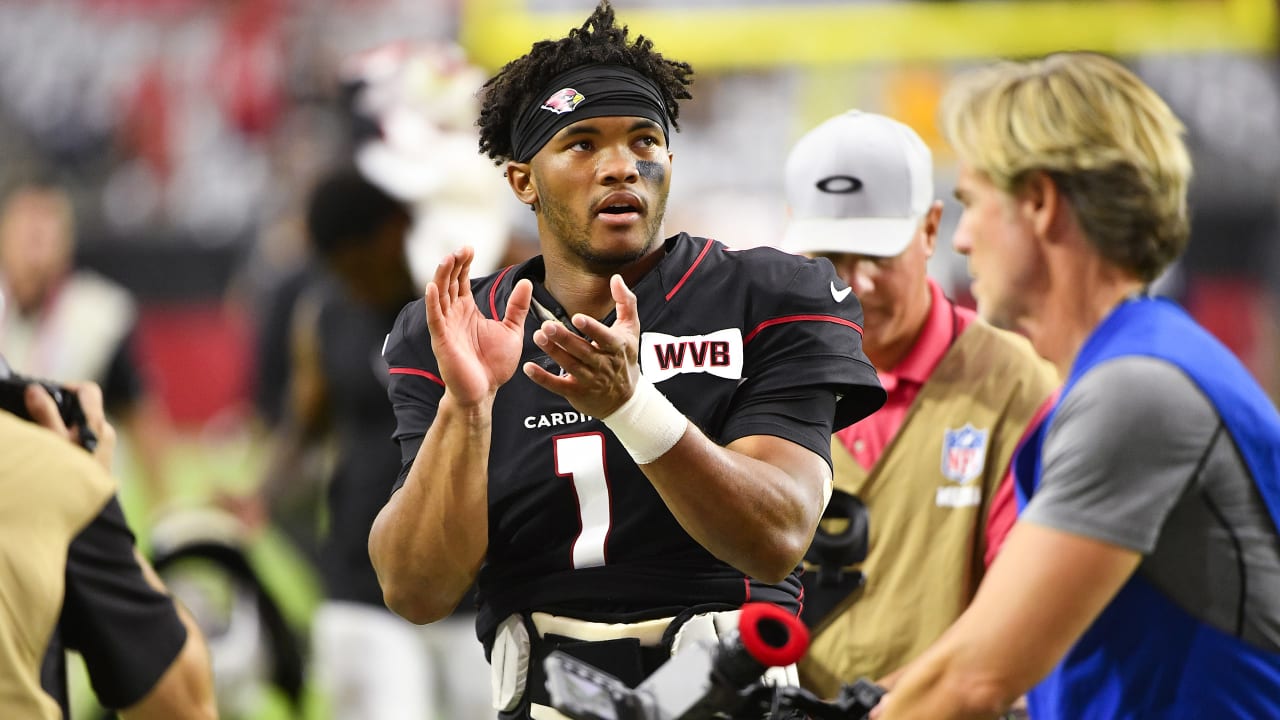 Murray threw for 3,722 yards while completing 64.4 percent of his passes for 20 touchdowns and 12 interceptions. He also rushed for an additional 544 yards and four scores.
"Those individual accolades, everybody knows about them," Murray said. "But for me I think winning (games) is the most important thing to me. Throughout my whole career it's always been, if you win then those things will come. I don't know where I stand with those deals, but if I won it would be a cool deal for sure."
Jones, whose climb to win his award seems more daunting than what Murray faces, tends to downplay individual accomplishments himself. Jones even looks at it in practical terms.
"I don't want to be known as an elite player, and the reason for that is I want to be under the radar a little bit," Jones said. "When you get all the accolades and all these tags to your name, a lot of people start to game-plan for you more, and you get more double teams or triple teams, and I don't want that."
It was difficult not to notice Jones' season, however, after he became only the third player – and the first in 33 years – to record two four-sack games in one season. Patriots cornerback Stephon Gilmore (6 interceptions, 2 for touchdowns, 20 pass breakups, 53 tackles ) is considered the favorite, while Steelers linebacker T.J. Watt (14½ sacks, 2 interceptions, 8 pass breakups, 8 forced fumbles) could also gain votes.
That doesn't mean Jones didn't have his own hype men inside his locker room.
"The dude is kicking ass and taking names on every single snap," wide receiver Larry Fitzgerald said late in the season. "He's such a force, and he's never one to toot his own horn or do a media campaign. You just respect the way he goes about his business every day."
https://www.azcardinals.com/news/awards-or-not-kyler-murray-chandler-jones-impressive-this-season