Cardinals Ready To Get Offense Trending Up Again
2 min read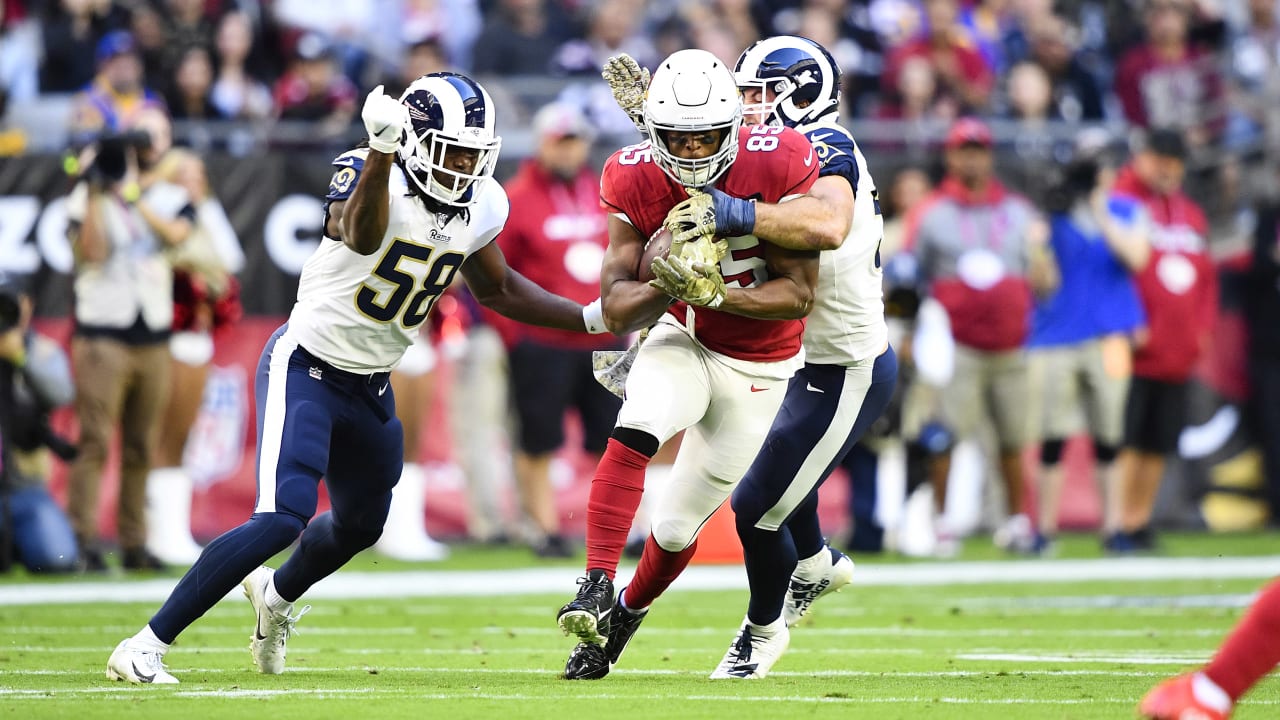 In the three games prior to the derailment against the Rams, the Cardinals' offense had looked pretty good.
The Cardinals had averaged 26 points a game, generated 5.9 yards a play and ran for 121 yards a game. Kyler Murray was protecting the ball, like he had all season. The offense unquestionably was trending up.
Then came the game in which the Cardinals could do little on offense, gaining 117 of their 198 yards and their one score in a meaningless fourth quarter.
"As a playcaller you're always surprised, because you go into every game thinking you're going to have success," coach Kliff Kingsbury said. "Their defense played well, they outcoached and outplayed us. We didn't execute at the level that we can."
The Cardinals will be challenged to rebound against a Pittsburgh defense that is among the best in the league, its 43 sacks third in the NFL with an NFL-leading 30 takeaways. The Rams gave the Cards problems both because of the pass rush and because they jumped the short routes, something Murray noted after the game was an issue.
But Murray has been remarkable in how steady his play has been. He declined to call one bad game "inevitable," although it feels that way for any rookie. There is a confidence, both with the quarterback himself and the players who have watched his season play out, that a rebound Sunday is probable.
"I'm not striving for average, but I think we've done pretty well so far," Murray said.
Kingsbury reiterated he'd like to find a place in the offense for running back Chase Edmonds, who was the odd man out of the three-pronged running back options last week behind Kenyan Drake and David Johnson. Johnson's role remains in the spotlight, and the Cards also have to find a way to get wide receiver Christian Kirk more involved much earlier in the game.
"It's not that difficult to get off schedule in this business," wide receiver Larry Fitzgerald said. "You have one bad play, fall down on a route, and it's really easy to snowball if things aren't going well. What is hard is having sustained success.
"We just need to get back to doing what we do well. Getting the ball out of our hands, running the football, getting some explosives (plays). When we are rolling up and down the field, those are the things we're doing well."
https://www.azcardinals.com/news/cardinals-ready-to-get-offense-trending-up-again