Finding Solutions For Cardinals' Defense, David…
2 min read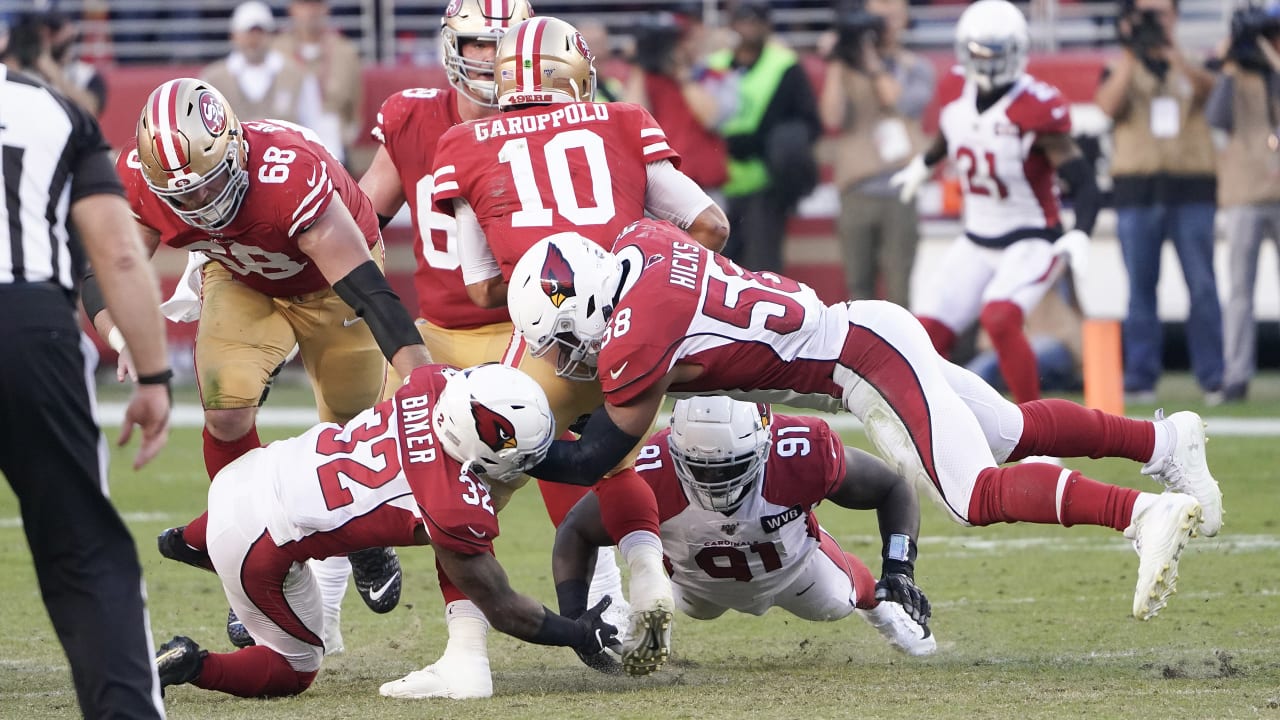 Kingsbury reiterated that while he doesn't call defenses during games, he has daily discussions with Joseph and the defensive coaches about the personnel and defensive expectations – the latter of which aren't being met.
The offense hasn't been perfect, but it has scored enough of late that the Cardinals shouldn't be mired in a four-game losing streak. Kingsbury, though, isn't concerned that the defensive woes will increase the pressure on the offense.
"It's a team game," Kingsbury said. "The guys understand we win together, we lose together, and we have to play better in all three phases."
The offense could improve by mixing Johnson in. The running back did not have a touch against the 49ers and did not play in the second half. Kingsbury took exception to it being called a benching, saying again that the Cardinals wanted to ride Kenyan Drake's play Sunday as the reason why Johnson was not used.
The last two games, Drake has 38 touches, Johnson 6.
"We're going to play the guy who gives us the best chance at that time and gameplans change and roles will change," Kingsbury said. "But David is part of this offense and we have to make sure he's playing at a high level and we can give him the football."
When Johnson is used, it will remain as a running back. Johnson has proven himself a good receiver out of the backfield, but as he did earlier this year, Kingsbury said he doesn't see Johnson in a full-time wide receiver role.
"Our views on how we use him and where he goes haven't changed," Kingsbury said.
Johnson did not speak after the game, although he tweeted a simple "Welp…" a few hours later.
Kingsbury said he isn't concerned about Johnson's frame of mind – "He's a pro. Very hard worker" – and added that the Cardinals still can benefit from all the good running backs they have on the roster. Chase Edmonds, out with a hamstring injury, could potentially return for the Rams game after the bye.
"More than anything, how do we fit those three players in and maximize who they are and how they help our offense?" Kingsbury said. "With Chase hopefully coming back soon, that's a challenge for the offensive staff."

https://www.azcardinals.com/news/rb-david-johnson-playing-time-finding-solutions-for-cardinals-defense