How Justin Simmons carried on his family's legacy…
3 min read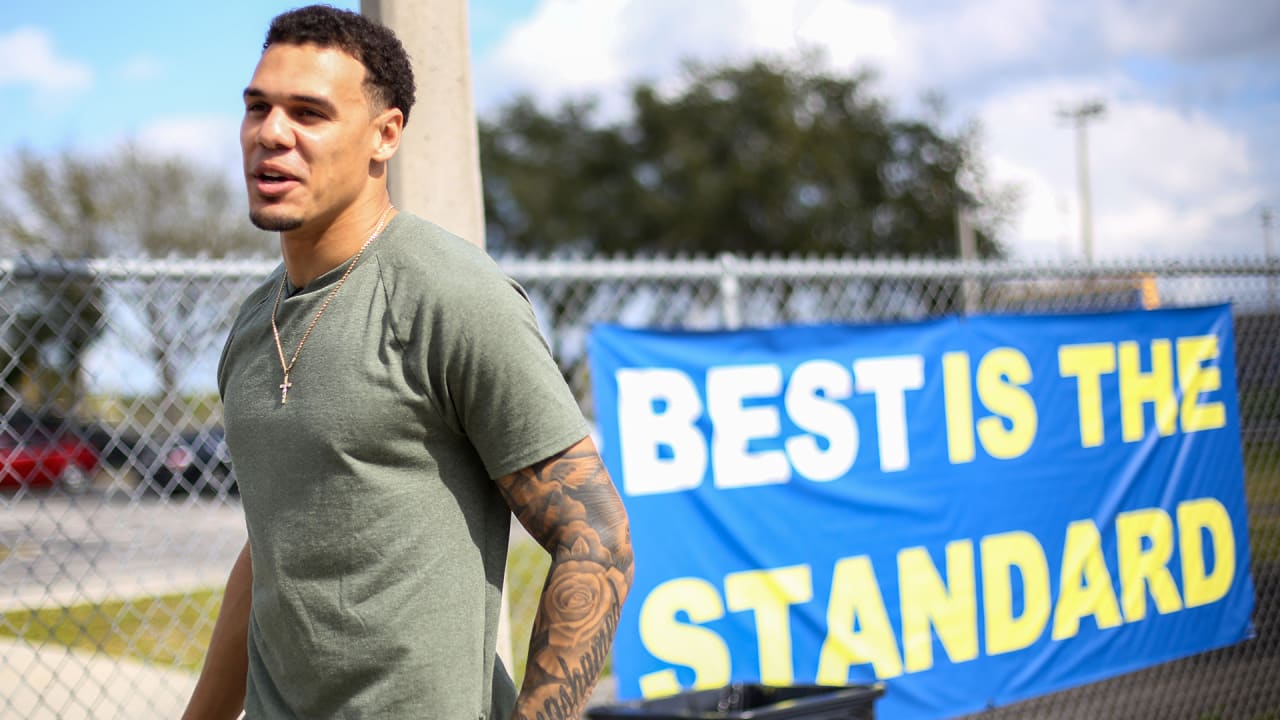 STUART, Fla. — As Justin Simmons began his high school football career, he faced an inevitable comparison.
And for the first couple of games, the Martin County High School player couldn't help but hear the murmurs.
Three decades earlier, Simmons' dad patrolled the defensive backfield as a safety for the Martin County Tigers. Victor, who describes himself as a former blue-chip player, said he drew interest from major colleges before his senior year.
He wound up at West Virginia Wesleyan, where he met Justin's mother, and the two eventually settled back in Stuart, where Justin would get his chance to follow in his father's footsteps.
But those early games weren't easy.
"That was tough for me, because we just played differently," Simmons said earlier this offseason in his hometown. "I think they expected the same thing. And I just stuck to what I knew and what I did best."
Justin, as he has shown with the Broncos, was focused on recording game-changing interceptions and breaking up passes.
In 2019, Simmons set a career high with four interceptions and 15 passes defensed.
"I was more of a ball-productive safety," said Simmons, looking back on his high school career.
"He had a very similar play style to my middle brother Nate," Simmons said. "They were both …"
"Physical," Simmons continued. "Super physical."
The younger Simmons' playing ability quickly flipped the roles in Stuart. Instead of Justin being referred to as Victor's son, Victor became known as Justin's dad. That's the kind of respect you earn from being named the All-Area Defensive Player of the Year as a senior and signing a letter of intent to play at Boston College.
Simmons wasn't sure about his NFL chances, though, until before his senior season at Boston College.
"I don't think I ever lacked confidence in my abilities or what I knew I could produce on the field, but honestly I didn't think I had a true shot of playing pro until kind of the end of my junior year going into my senior year of college," Simmons said. "We kind of talked about it earlier. I had a tough coach, defensive coordinator Dom Brown, who's super successful at the collegiate level. He challenged me all of my junior season. I did fairly well. I got moved around a lot. I played corner, I played nickel, I played safety. He sat down and he told me — and this is a guy that's had people drafted before and done really well — he sat down and told me before my senior year, 'You know, you can really make this thing happen if you do X, Y and Z.'
"You know your parents are proud and you hear them talk about how great you are and all the things that you can do, but when I heard it from someone else, that's the first time someone sat down and said, 'Hey man, you have what it takes. You've just got to give a little bit more.'"
https://www.denverbroncos.com/news/he-s-a-simmons-how-justin-simmons-carried-on-his-family-s-legacy-on-the-football