Kyler Murray Bounces Back As Cardinals Fall To…
2 min read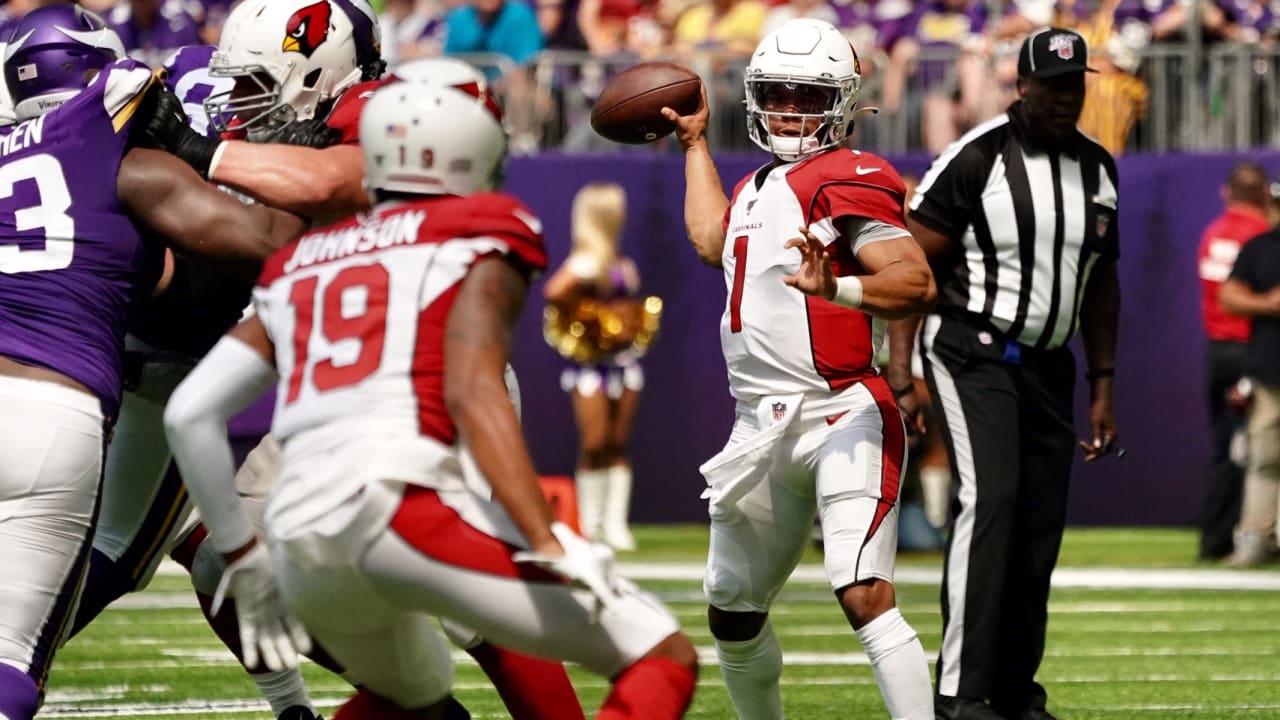 MINNEAPOLIS – In the grand scheme of things, Kyler Murray knew the first-team offense's putrid performance last week against the Raiders didn't mean much.
However, the Cardinals' quarterback still didn't like the taste it left in his mouth for nine days. Murray and the offense bounced back on Saturday afternoon against the Vikings, moving the ball consistently in a 20-9 loss.
Murray, who won't play in Thursday's preseason finale against the Broncos, finished the game 14-of-21 passing for 137 yards. While the Cardinals didn't score a touchdown under his direction, they struck for three Zane Gonzalez field goals.
"Knowing we're not playing next week, nobody wants to come out here today and lay an egg," Murray said. "We didn't put the ball in the end zone, but we sustained drives this week and I think we were more consistent. Everybody felt better about the way we played."
Murray showed off impressive deep ball accuracy with a 33-yard pass to Damiere Byrd early in the game, and followed that up with two nice completions to KeeSean Johnson — the first a back-shoulder laser for 19 yards and the second a 29-yard thread-the-needle throw between two converging defenders.
"He made quick decisions," coach Kliff Kingsbury said. "We had some things we'd like to have back, but it's all about progress. Each week we want to get better, and playing against a very good defense that showed multiple looks, I thought he handled himself fairly well."
A week after getting called for a pair of false start penalties, Murray used a silent count instead of a clap to snap the ball and didn't have any issues. However, backup quarterback Brett Hundley was called for two false starts because his fake clap was again deemed too abrupt.
"I didn't get much of an explanation on that and really didn't seek one," Kingsbury said. "We'll work through multiple cadences and do different things. … It's still a work in progress."
https://www.azcardinals.com/news/kyler-murray-bounces-back-as-cardinals-fall-to-vikings