Kyler Murray 'Disgusted' After Poor Showing…
2 min read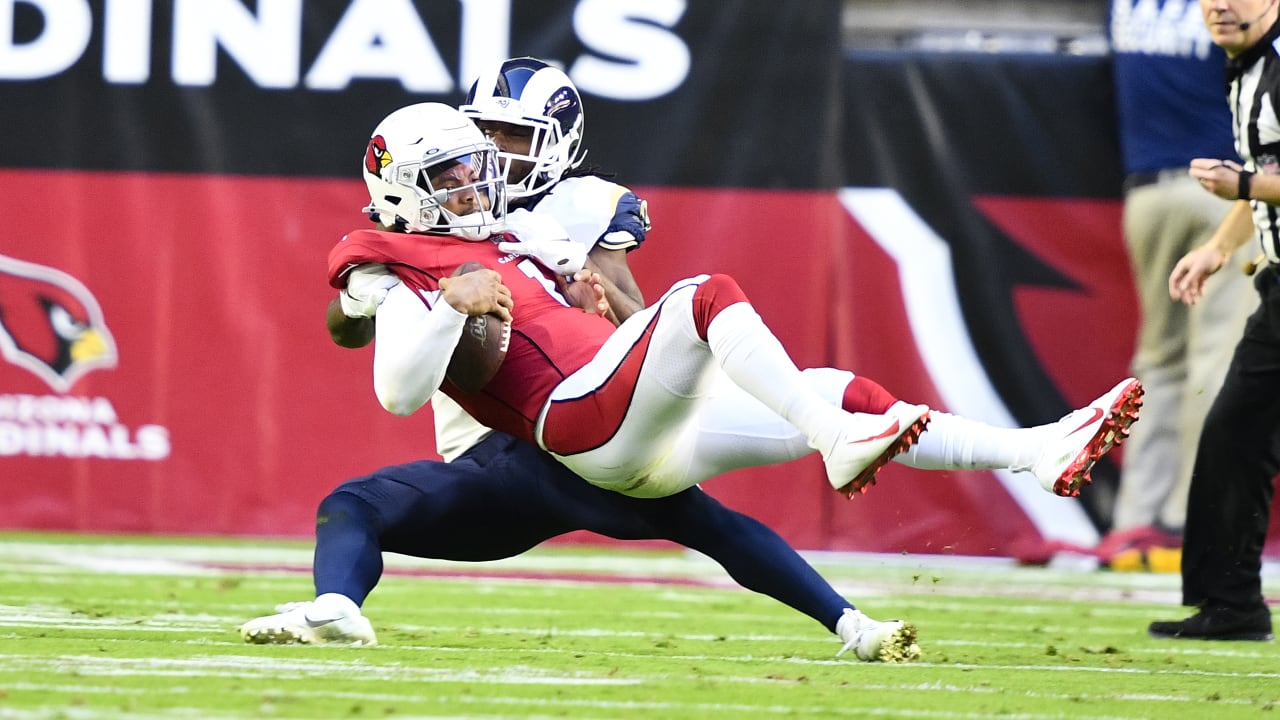 Kyler Murray knows the NFL is a different animal than college football, and he has begrudgingly accepted losses this season.
But the rookie quarterback will never be fine with a performance like the one the Cardinals put on display in Sunday's 34-7 loss to the Rams.
Murray had the worst outing of his young career – completing 19-of-34 passes for 163 yards with an interception – and the team was dominated from start to finish for the first time in 2019.
"It's just a disgusting feeling," Murray said. "I'm sure you were disgusted watching it. I was disgusted being in it.
"Losing is losing, but that last game was a different type of losing."
Murray's interception was returned for a touchdown, and he had two others called back due to penalties and a fourth one dropped. Coach Kliff Kingsbury said his young signal-caller is "on edge" this week as he aims to revert to his previously promising path.
"Focused, locked in," Kingsbury said. "You can tell he didn't like the way he played."
Kingsbury said it was apparent that Murray wasn't trusting his protection enough to allow routes to develop downfield.
"They have a good front and were getting there quick," Kingsbury said. "I think he was getting a little excited, trying to get the ball out a little too quick instead of letting things develop. And that's understandable as a young player, with some of that in your face after a bye. Those are all things we have to learn from."
Murray agreed with the assessment and plans to stick in the pocket longer moving forward. The offense is aiming to get rolling again after nearly two full months of impressive play. While there were several losses during that span, nearly every game came down to the wire.
That's why Sunday's blowout was so stark.
"It can't happen again," Murray said. "I think that any competitor understands that's just not acceptable. That's not what we want here. That's not the standard here."
One thing is for sure: game day will start better this week. Murray forgot to bring his AirPods to State Farm Stadium on Sunday, and a "tough morning" soon devolved into a tougher afternoon.
"It was just that kind of day," Murray said.
https://www.azcardinals.com/news/kyler-murray-quarterback-disgusted-after-poor-showing-against-rams