Lions HC Patricia Notes Vikings Use of TEs…
2 min read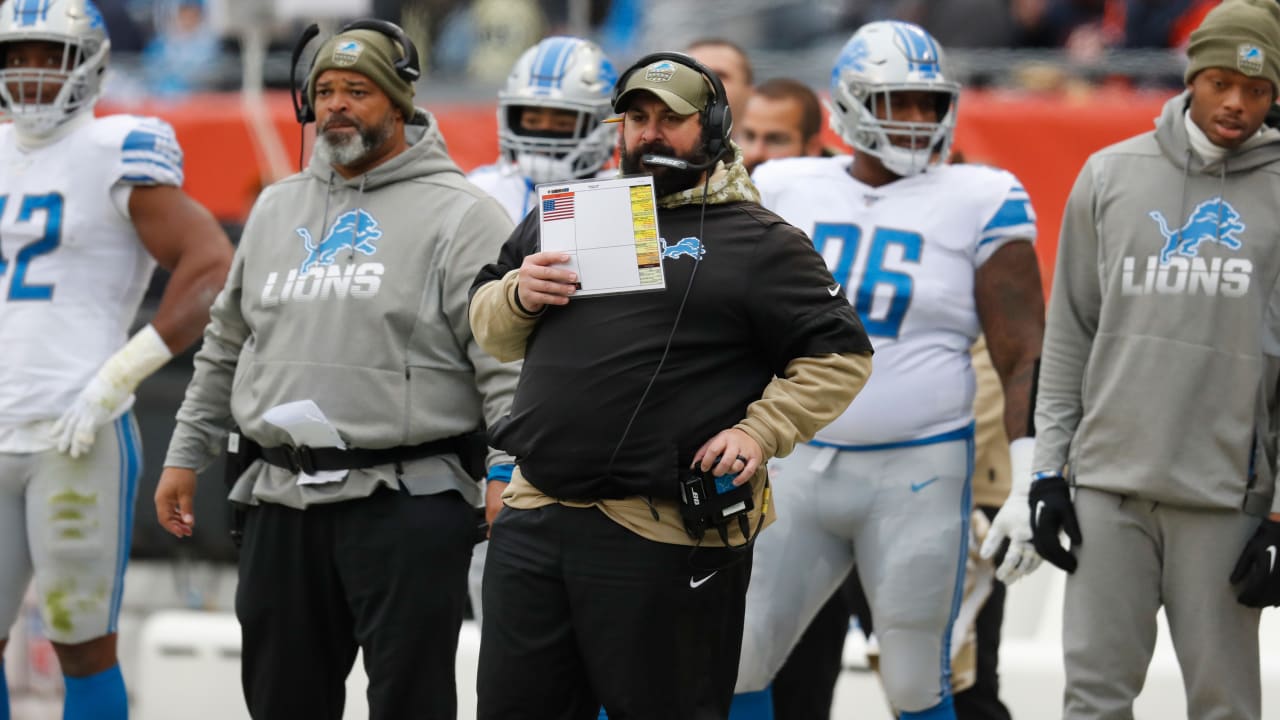 Patricia emphasized the Vikings use of 12 and 13 personnel with multiple tight ends and the way those packages have helped in the absence of Thielen.
He said that Rudolph and rookie Irv Smith, Jr., have done a good job at supplementing those different personnel groups.
"[The Vikings often use] multiple wide receiver sets and now with multiple tight ends," Patricia explained. "They haven't missed a beat at all. I think, really, they've taken advantage of those opportunities, and they're still using [that] same mentality – they're gonna run the ball, and they're going to use the play-action shots and get the ball downfield, and they have a lot of skill guys that they can do that with."
Patricia spoke highly of Smith, whom Minnesota drafted in the second round.
The Lions head coach said Detroit's staff "really studied" the talented tight end coming out of Alabama.
"I think he's really just done a great job of learning the routes and learning the nuances of man coverage in the NFL," Patricia said. "It's a little bit different than maybe college and what you saw coming out. I think his top-of-the-route movement, and how he is able to kind of create separation and leverage from the man-to-man coverage that he's seeing – a lot of safety, a lot of linebacker coverage that's a little bit different than what he saw before. I think he's doing a great job of it.
"They're putting him in good positions, too," Patricia continued. "They run a lot of the over routes and the sail complements with the three-level patterns on the outside, and he's doing a great job of finding that space in both the zones, and then recognizing the leverage of the man coverage and beating that. That's usually a pretty big part of kind of your first year as a skill player in the NFL. I think he's doing a good job of that."
https://www.vikings.com/news/whatd-they-say-vikings-lions-patricia-notes-vikings-use-of-tes-rudolph-smith