Michael Bidwill Talks Steve Keim, Hard Knocks And…
4 min read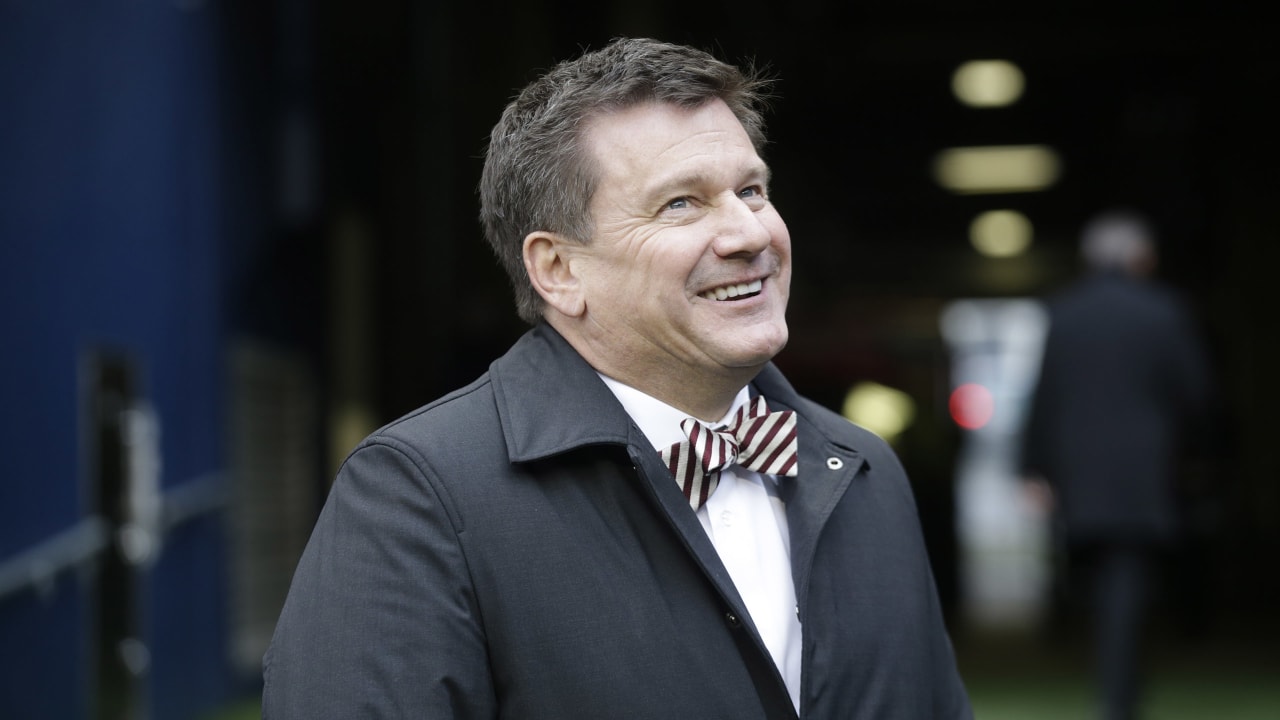 — Bidwill said he was in favor of the league moving to a 17-game season. The expansion of the schedule is one of the main negotiating points between the league and the NFL Players Association as they attempt to agree on a new collective bargaining agreement. The current CBA runs out after the upcoming season.
"I think our fans would like more," Bidwill said. "We have surveyed our fans. The health/safety data plays out that we can do 17 games and it's not going to impact the safety and the health of the players. I am really proud of the work the league is doing in terms of the health and safety. A lot of big strides have been made. … We'll see where the players land."
"We're always going to listen to everything," Bidwill said, noting that the Cardinals, by rule, could be chosen, just like the rules put them in a position to lose a home game to an international game. "We'll see what comes up. But I think we've done a good job of being available and volunteering to do things, like 'All or Nothing.' So we'll see where we end up."
— Bidwill said he had talked with wide receiver Larry Fitzgerald about buying a piece of the Phoenix Suns before it happened, even joking how it could come with downside. "We talked about some of the business parts of it and I thought it was great and I congratulated him, but I also said, 'Look out, sometimes there is some criticism, and I know you don't get a lot of criticism.' "
Bidwill chuckled when asked about Fitzgerald potentially buying a piece of the Cardinals someday — "I think the team will continue to be owned by the Bidwill family" — but added that definitely could see Fitzgerald as an ambassador to the team in the future, before saying he didn't want to yet start talking about Fitzgerald's post-playing days.
"He is such the heartbeat of the team," Bidwill said of the receiver who last month committed to playing a 17th season.
— Bidwill also addressed a handful of player situations that need resolving this offseason. He said the Cardinals would like to bring back left tackle D.J. Humphries, who is scheduled to become a free agent, and did note the team has the franchise tag as an option.
He said it was a "positive" Drake decided to change his Twitter avatar to a photo of the running back wearing a Cardinals uniform, and reiterated it was a great job to get him and it worked out well. As for bringing back the free-agent-to-be, "it takes two people to make a deal, and there are a lot of moving parts."
As for running back David Johnson, who is under contract, Bidwill said he'd like to see Johnson revert to the form that made him so special in 2015 and 2016 on the field, while praising Johnson's off the field work in the community. Bidwill deferred to Keim when it came to the idea the Cardinals might move on from Johnson. "He's a member of the organization just like anyone else under contract," Bidwill added.
— Bidwill did say the Cardinals have cap room, but there are contract extensions with the team's own players than may eat up a chunk of that prior to the opening of free agency, and Bidwill said he hoped there would be "some more" extensions done at some point following the extension to Fitzgerald.
— As a helicopter pilot, Bidwill was also asked about flying helicopters following the tragic accident that took the life of former NBA star Kobe Bryant, Bryant's daughter and seven other people.
"Tremendous loss, not just Kobe but everybody on that helicopter," Bidwill said. "I knew pretty quickly that the weather was extremely bad. In the vast majority, 90 percent plus, of aircraft accidents and incidents, it's (because of) pilot error. Immediately that's where my head was and pretty much that was confirmed within a couple of hours. I've got a lot of friends who are also pilots, including some in the L.A. area, and hearing the weather reports, there is no reason a helicopter should have been flying that day."
https://www.azcardinals.com/news/michael-bidwill-talks-steve-keim-hard-knocks-and-international-games