Vikings Doomed by Unfortunate 3rd Quarter
2 min read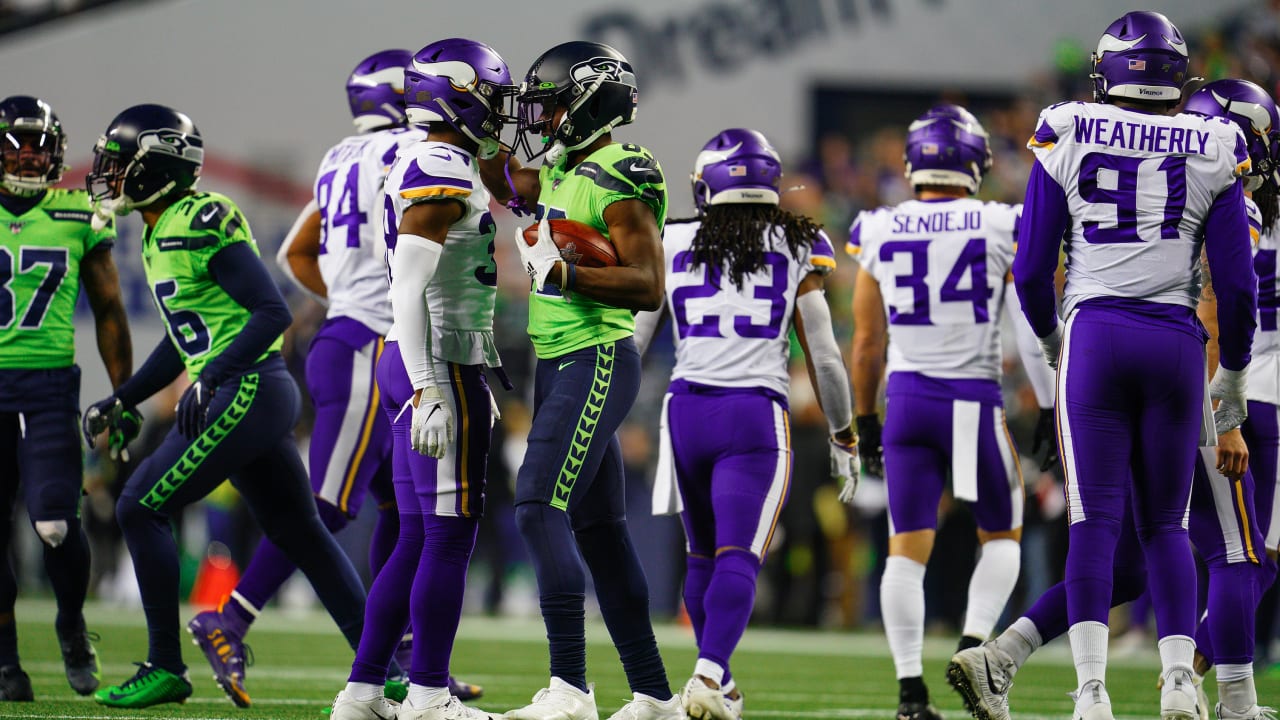 When the Vikings entered the locker room at halftime, each side of the ball began plotting out ways they could sustain success in the second half.
Minnesota led by seven and was preparing to receive the kickoff to open the second half, so the offense envisioned a fruitful possession akin to the opening drive of the game.
Defensively, the unit looked to keep the Seahawks offense at bay and build upon strong moments in the opening two quarters.
Then the third quarter began, and things unraveled in a 15-minute span on the way to an eventful 37-30 loss in Seattle.
"In here in the locker room at halftime, you're looking at it with an opportunity go up 14, possibly 10 if you settle for a field goal there," said Vikings tight end Kyle Rudolph. "Regardless, you make it a two-score game.
"We go three-and-out and the next thing you know, it's a tie game and we turn the ball over, turn the ball over again," Rudolph added. "We just didn't execute well enough in the second half."
Added Vikings Head Coach Mike Zimmer: "I thought the first half, we played well. We didn't play very well in the second half. Made too many mistakes."
Minnesota punted on its first possession of the second half, a drive that lasted just 98 seconds. Seattle responded with a swift nine-play, 71-yard drive that evened that game at 17.
But the Vikings hardly had time to grab back the momentum, as Dalvin Cook fumbled on Minnesota's first play of the ensuing possession. And although the Vikings defense limited the Seahawks to a field goal, Minnesota no longer had the lead — and wouldn't get it back for the rest of the game.
https://www.vikings.com/news/vikings-doomed-by-unfortunate-3rd-quarter