Vikings Find Explosive Plays in 2nd Half Comeback
2 min read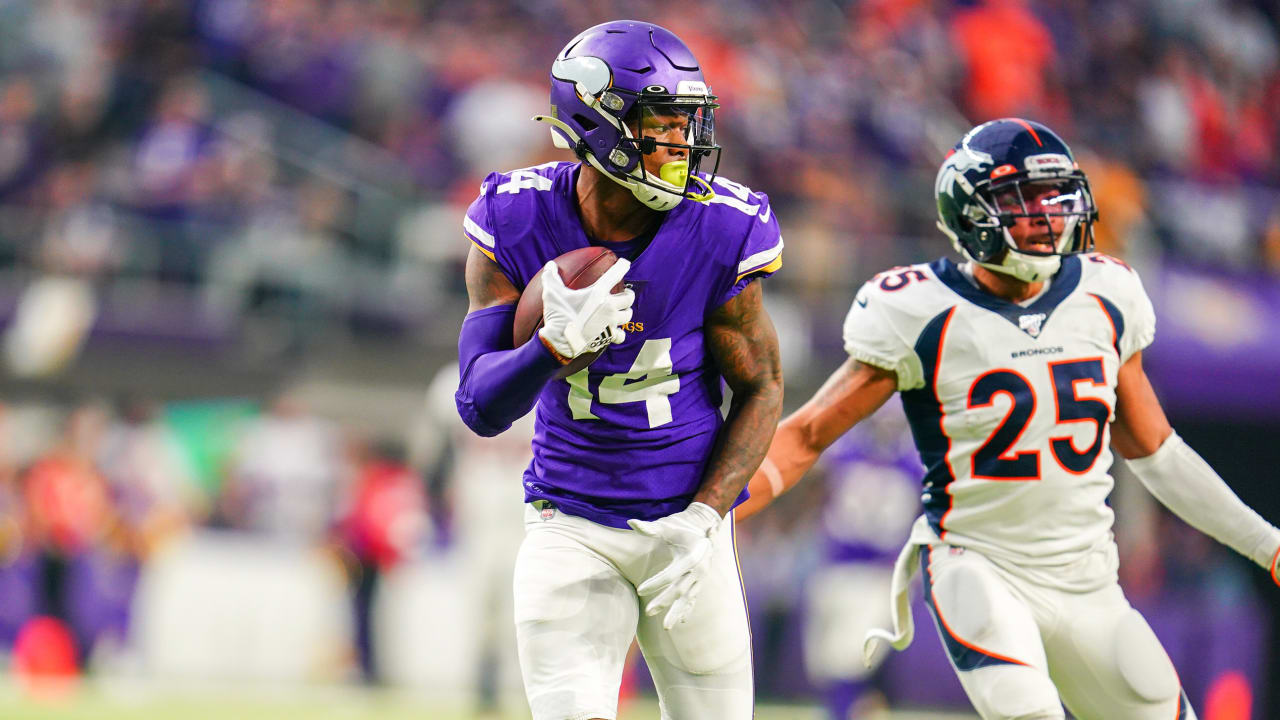 This allows Cousins the luxury of space and time, as well as a nice spot to set up a considerable distance away from Von Miller, who is on the right of Minnesota's offensive line.
"I think part of [the success] is we get outside," Vikings Head Coach Mike Zimmer said. "You get a little bit more time when you get outside the pocket. We've been running some double moves on some of those. The one on Diggs wasn't a double move, it was just a straight post. But just longer time for DBs to cover."
Rather than trying to apply pressure to Cousins, linebacker Malik Reed drops into a zone. Shelby Harris, who had a strong game, tries to get to Cousins but is too late.
The amount of time allows Diggs to utilize his speed and precision when changing direction on a backside post against Harris, Jr. Denver's Kareem Jackson is too far away to help against Diggs.
Cousins puts the ball on the money with a big-time throw.
According to Next Gen Stats, Diggs topped out at 20.52 miles per hour on the play, the sixth-fastest speed by a ball carrier in Week 11.
Q4, 6:10 remaining — First-and-10 at the Minnesota 32
The Vikings have just converted a third-and-5 with a 9-yard pass to Diggs. Minnesota put Diggs in the slot, which created a 1-on-1 against cornerback Duke Dawson.
Now in field goal range and trailing by just three points with six-plus minutes remaining, the Vikings have more of their playbook to work with, rather than just the hurry-up offense.
They line up Cousins under center and use 12 personnel. Cook is in the backfield. Tight ends Rudolph and Irv Smith, Jr., join receivers Diggs and Bisi Johnson on the play.
Cousins fakes a handoff to Cook, who runs to the right and again draws heavy attention. Smith, Jr., helps sell the run. The quarterback bootlegs to the left and again has time and space to wait for the play to develop.
https://www.vikings.com/news/after-further-review-vikings-broncos-explosive-plays-2nd-half-comeback