Vikings Prepare for Denver's Disguising Defense
3 min read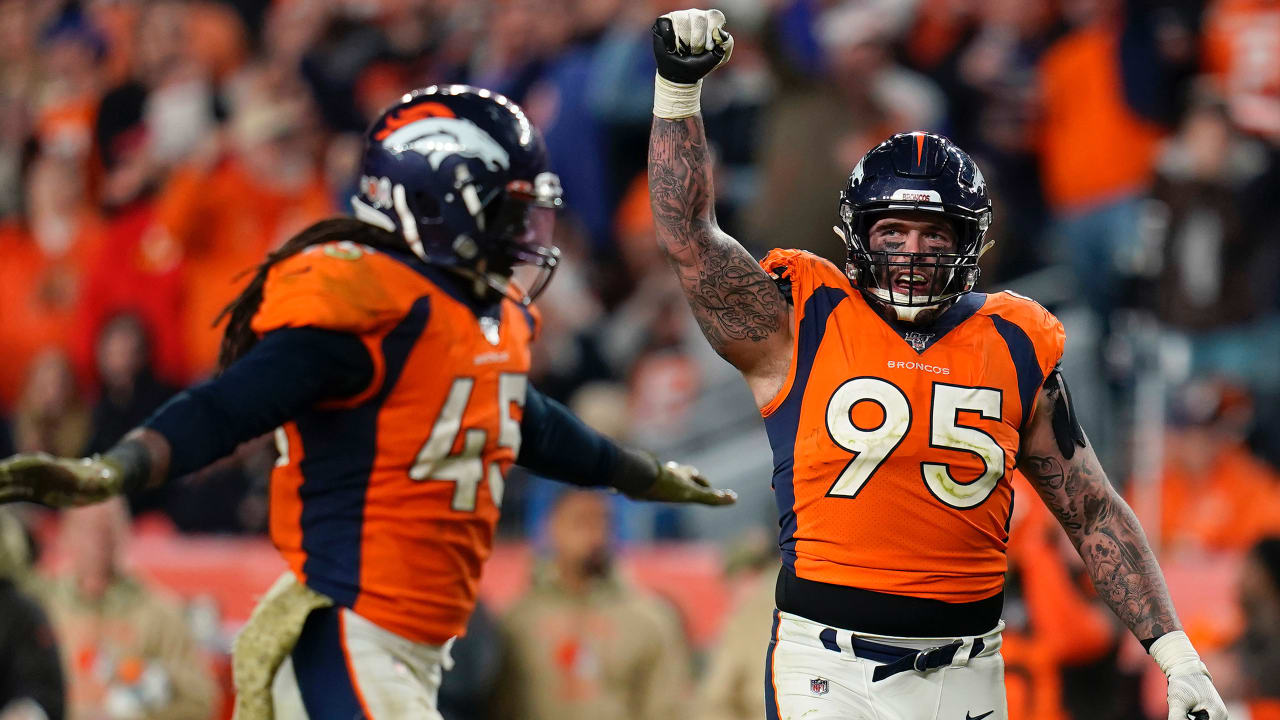 EAGAN, Minn. — "D" is for "disguise" within Denver's defense.
The Broncos (3-6) have an ability within the back end of their defense to keep cards close to the vest and create confusion under Head Coach Vic Fangio, whose successful scheme as defensive coordinator in Chicago helped the Bears win the NFC North last season.
"They give us a lot of different looks, very similar to what Chicago did a year ago," Vikings Head Coach Mike Zimmer said Wednesday. "Big, thick bodies in the middle, two edge rushers when they're in their 3-4, aggressive, get up the field and try and knock people back. The linebackers can really flow. … I think their secondary does a great job of disguising, which they did again in Chicago as well with Ed Donatell, same guy, same coach."
Denver ranks in the top seven in the following major defensive categories this season:
Yards allowed/game: 309.4 (fourth)
Passing yards allowed/game: 202.1 (fourth)
First downs by other teams/game: 18.1 (tied for fourth)
Third-down conversion rate % allowed: 34.2 (seventh)
Fourth-down conversion rate % allowed: 37.5 (tied for fifth)
Red zone %: 37.0 (second)
Goal to go %: 58.3 (tied for seventh)
Points allowed/game: 18.9 (tied for fifth)
Minnesota's coaches and players have seen those stats, as well as film that has commanded respect of the 7-3 Vikings.
Offensive Coordinator Kevin Stefanski described defenses under Fangio as "extremely sound groups" that haven't put "many mistakes on tape."
"They do a lot — multiple fronts, multiple coverages, but they all complement each other," Stefanski said. "I think it's an outstanding scheme."
Quarterback Kirk Cousins faced Bears defenses under Fangio a total of four times. He and Washington recorded wins in 2015 and 2016, but the Vikings suffered a sweep last season, his first with Minnesota.
"I've gone against [the defense] a handful of times now, and just every time I go against him, I'm very impressed with the way he calls games and defends you and prepares for you," Cousins said. "I think it starts with him and the scheme, and then when you add some really good players … it's going to give you a challenge.''
Tight end Kyle Rudolph also is quite familiar with Fangio defenses. He said one can see "Vic's fingerprint all over" Denver's defense this year.
"They not only have an incredible scheme and a great defensive coach, but they've got great personnel to do it, too," Rudolph said.
Rookie receiver Bisi Johnson will see it in person for the first time Sunday. The Colorado native who was drafted in the seventh round out of Colorado State has been studying film, looking for possible ways that he and teammates can decode Denver's disguises that he said are the best that he's seen.
"There's not a whole lot you can do pre-snap — I think it's a matter of understanding your job so well that when the ball is snapped, you can figure it out pretty quickly," Johnson said. "The safeties aren't going to move until the ball is snapped, so when the ball is snapped is when you have to really figure it out on the go."
Johnson said Denver excels at it "because they have a lot of good players and players who understand their system very well."
Johnson said no one is taking the Broncos as if their record is an indicator, and Rudolph agreed.
The tight end compared Sunday's game to the 2017 regular-season finale when Minnesota finished 13-3 after defeating a 5-11 Bears team by a 23-10 score, but only after a struggle.
"To this point, this is the best defense that we've faced from a statistics standpoint," Rudolph said. "If we think we're just going to show up on Sunday and it's going to be easy, we'll be in for a long day."
https://www.vikings.com/news/notebook-vikings-prepare-for-denver-s-disguising-defense