Vikings, Seahawks Set for Clash of NFC Contenders
2 min read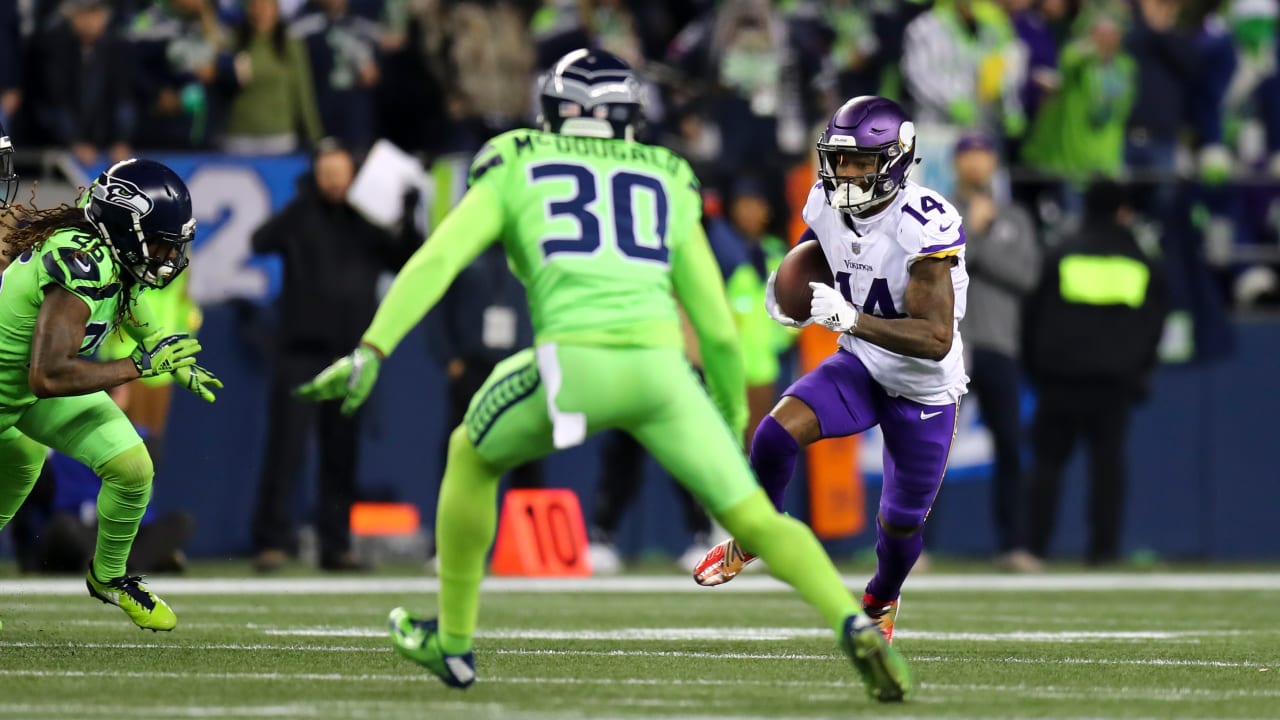 Here are three areas to watch in Monday night's contest, plus some noteworthy stats on both teams:
A single stat sums up how the Seahawks have found their way to a 9-2 record in 2019.
In those nine wins, Seattle's defense has 23 takeaways. In the two losses? Just one.
"Especially in the games they win, they get a lot of turnovers," said Vikings Head Coach Mike Zimmer. "Fumbles, punch the ball out, get a lot of eyes on the ball, so they do a really good job in that. We're going to have to possess the ball and take care of it."
The Vikings haven't been as reliant on turnovers in their wins. Minnesota has 13 takeaways in its eight victories. The Vikings have had three in their three losses.
Seattle ranks third in the league with a turnover differential of plus-9, while Minnesota is tied for ninth at plus-4.
Both teams have 10 interceptions, but as Zimmer mentioned, the Seahawks feast on fumbles. The Seahawks have 14 fumble recoveries, which is tied for the league lead.
Vikings running back Dalvin Cook explained how Seattle has produced a league-leading 14 takeaways on fumbles:
"You got some people who just teach certain techniques about how to tackle the football," Cook said. "You just gotta watch out for those guys. That's what they do, they tackle the football."
Offensive Coordinator Kevin Stefanski said the Seahawks "obviously stress" creating turnovers.
"I know that's one of the things with [Head Coach Pete] Carroll's defense. They're all about the ball," Stefanski said. "They work really hard at stripping at it, they work hard at getting hands on it.
"Conversely, we work real hard on being about our business when it comes to techniques," he added. "So anyone who's carrying the ball, whether it's a tight end, running back, wide receiver or the quarterback in the pocket, using proper technique, having two hands on the ball."
The Vikings have won six of their past seven games, with the offense committing six total turnovers in that span.
The formula has helped Minnesota establish itself as one of the NFC's top teams, and will be crucial again on Monday night.

https://www.vikings.com/news/the-skinny-post-vikings-seahawks-set-for-clash-of-nfc-contenders